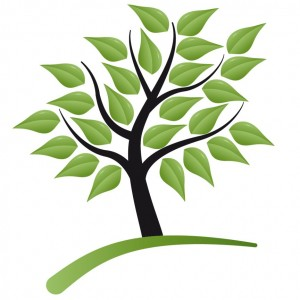 Home Page Menu
---
Last Modified on:

Matthew D. Friend © 2013
Picabo-Gannett Cemetery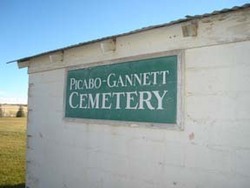 Courtesy of S. R. Bentz
Picabo-Gannett Cemetery is located at the junction of Hwy 75 and Hwy 20 east of Carey, Idaho in a tiny town of Picabo. Locate the Rancher's Supply Store on your left. Behind the store, parallel to Hwy 20 is a road lined with houses, you will need to get on that road, go east about 3/4 miles, which will change into a dirt road. Watch on the right side of the road for the cemetery, across the road are some spud cellars.
If you wish to get more details on any of name or names below. Contact the [an error occurred while processing this directive] with name(s) and the name of the cemetery. I will provide you with whatever information was available to me.
Looking for volunteers to take photographs of all or any Blaine County cemeteries to add to the Blaine Co. IDGenWeb Project. Please contact the .
Baker, Caroline C.
Baker, Lewis J.
Baker, Robert, Louie
Baldwin, Alex W.
Baldwin, Cleo, C.
Baldwin, Daniel C.
Baldwin, Helen, L.
Baldwin, Irene E.
Baldwin, Jerry, Lee
Baldwin, Mabel
Baldwin, Marie Donette
Baldwin, Merritte C.
Baldwin, Minnie
Baldwin, Viola E.
Barber, Baby
Bernard, Hale
Berquist, Jed Campbell
Braaten, Rosabelle
Broadie, Alice E.
Broadie, L. G.
Brooks, Zella
Bush, Oscar S.
Castle, Arnold Orzell
Castle, Author
Castle, Caryle H.
Castle, Charles Willis
Castle, Debra L.
Castle, Earnest
Castle, Helen Hutchins
Castle, Lena Edna
Castle, Ramona M.
Castle, Samuel G. II
Castle, Samuel Gerry
Chess, Alta Elaine
Chess, Clora A.
Chess, Cornelia Gilliam
Chess, Frank A.
Crowder, George W.
Crowder, Mary Ann
Cunningham, Elizabeth
Cunningham, Larry
Cunningham, Van
Cunningham, Vector
Eldredge, Infant
Freeman, John L.
Gillihan, J. C.
Gillihan, Minnie I.
Gillihan, Nancy J.
Grack, Louis Jr.
Guffy, Ida B.
Harter, William A.
Hunter, John Lewis
Hunter, William D.
Hurst, A. J.
Hurt, Emma C.
Hurt, L. B.
Iden, Charles H.
Iden, Nettie M.
Ingersol, Lavina

Jaggers, Eleaner Wardless
Johnson, Flora B.
Johnson, Lewis D.
Keller, Nora M.
Larson, Clariston
Laverty, Alice S.
Laverty, William James
Layto, William Willard E.
Loving, Bertha B.
Loving, Charlie
Loving, David C.
Loving, Henry
Loving, John T.
Loving, Joseph
Loving, Ollie May
Loving, Rachel
Mantey, Gustlave Edward
Martin, Cinthia A.
Morris, Lula White
Niedermeyer, Emma L.
Niedermeyer, Gottieb C.
Nock, Clarence M.
Nock, Myrtle S.
O'Crowley, John
O'Crowley, Timothy
Porter, Joan E.
Reese, Amanda A.
Rich, Baby
Rosenberry, Minnie
Rutherford, Nadine
Sayre, Fred E.
Sayre, Jennie E.
Sherman, Esther
Smith, Blanche L.
Smith, Eleanor J.
Smith, Harry E.
Smith, Lillian C.
Stanfield, Arnold
Stanfield, Baby
Stanfield, Elizabeth
Stanfield, Heber C.
Stanfield, Nancy E.
Stanfield, Syrus
Stinson, George
Strode, Allen E.
Tipton, Mary M.
Ward, Clyde
Warner, Martha
White, George E.
White, Gerald R.
White, Russell
Wingred, Edith I.
Wingred, Irvin E.
Womack, Asa L.
Worthington, Jennette L.
Worthington, Leora Evon
Worthington, Leora I.
Worthington, Orson H.